Agassiz Park Lodge now has a select number of rooms available to book by the month.  A great short or long term accommodation solution for: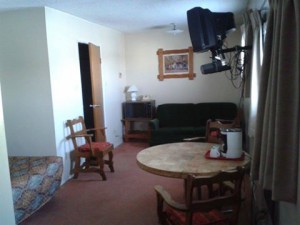 Business travelers
Construction or work crews
Teachers with an annual contract wanting hassle free living
Seniors who need a temporary place to live between selling their home and getting into a personal care facility or a senior living complex
Individuals who are busy and dont have time to cook, clean and do laundry and want the service of housekeeping, meal preparation and laundry service.
A variety of options are available.  For complete details and pricing information the detailed Studio_Brochure.